St. Louis Personal Injury Attorney
Request Free Consultation
Accidents can happen to anyone and in several ways. Whether caused by an auto collision, slip and fall, or defective product, an accident can result in serious or catastrophic injuries affecting the victim for years or even the rest of their life. The short- or long-term medical treatment, inability to work, and pain and suffering arising from these incidents can have substantial financial effects on the injured party. But they don't have to be stuck with the monetary burdens. The person whose negligence or carelessness caused the accident can and should be held responsible. A St. Louis personal injury attorney from Miller & Hine is here to seek justice for accident victims.
Our St. Louis injury attorneys have the knowledge and skills necessary to pursue just compensation through an insurance claim or lawsuit. From the beginning of your case to the end, we will stand by your side, explaining your legal options and protecting your best interests. Whether your case can be settled through negotiations with an insurance company or must be taken to trial, we are prepared to fight for you and seek a favorable outcome on your behalf.
To learn more about how our St. Louis personal injury lawyers can assist with your claim, please contact us at (314) 413-2053. Your initial consultation is free.
See Why St. Louis Injury Victims Choose Us
Empowering our clients to navigate their journeys to justice, we are proud to showcase the testimonials of two individuals whose lives were positively transformed through our dedicated service and unwavering commitment to their St. Louis personal injury cases:
"Jason and his team are so great and helpful. I got a referral from a friend that I needed to contact him for a personal injury case against a big company and I'm so glad I did! He was transparent and patient. He fought to get me what I deserved with no up front cost. I have continued to refer them out and I would definitely use them again. Thanks again for all the help!" -Amanda B.
"I was very pleased with the representation I received from Jason and his firm. He responded promptly to my inquiries, was very professional, and helped me to achieve a good result with my claim. I would highly recommend his services." -Hilary L.
St. Louis Personal Injury Resources and FAQs
How Much Compensation Can I Expect After Suffering a St. Louis Personal Injury?
It is hard to know what kind of compensation a personal injury victim can expect to receive after being injured in an accident. Although there may be general patterns associated with the settlement values of previous injury cases like yours, no two cases are alike, and there are many variables that will affect the final outcome of your case, including:
The Medical Cost Needed to Treat Your Injuries
Physical injury is the primary basis for a personal injury claim, and medical care and treatment are the major items for recovering damages. Keep an accurate record of the various doctor, hospital, and paramedic bills stemming from your accident. In addition, keep track of bills and receipts for any medication or other items associated with treatment.
Your Lost Wages and Income Resulting From Your Injuries
If you have been severely injured in an accident, the money you have lost in unpaid leave and future wages may far outweigh the cost of your medical expenses.
To accurately determine your economic loss, your injury lawyer will need the following records:
Payroll records and other information to determine your income
Tax records from before the accident to establish a basis for comparison of your income and expenses after the accident
Your Pain and Suffering
Pain and suffering are often the most difficult aspects of a personal injury claim to prove. You and your attorney will need to show the negative impact the accident had on your quality of life.
Prepare a history of routine activities you engaged in before the accident, and keep a daily record of the frequency and level of your pain and what activities you are no longer able to do. Do not be concerned that the list contains mundane things, it is the lost ability to perform simple, but necessary, tasks that present the biggest social and psychological problems.
Until these factors have been thoroughly evaluated and accounted for, a true estimate of the compensation you stand to receive for your personal injury case cannot be given. That said, the more serious your injuries, the more compensation you are likely to recover, given the at-fault party has enough insurance coverage or financial resources to cover all of your losses.
Property Damage
When you're injured in an accident, your personal property may also be damaged or lost. Personal property can include anything from your car to your clothing or jewelry. In a St. Louis personal injury claim, you may be able to recover compensation for the value of any property damage that was destroyed or lost as a result of the accident. This can help you replace or repair your belongings and get back to your normal life as quickly as possible.
Why Hire a St. Louis Personal Injury Attorney?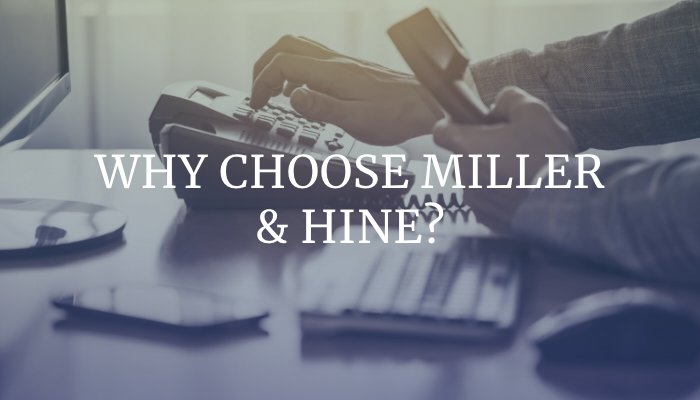 After being injured in an accident, the doctor's visits, missed work, pain and suffering, and cost to repair or replace your personal property can be overwhelming. So, it makes sense to let an experienced St. Louis injury attorney assist you rather than going it alone. Here's why:
Experience and Expertise
Without an attorney, you will be at a huge disadvantage when going up against the insurance company's highly-paid lawyers. But, the experience and expertise that a qualified personal injury attorney can bring to your case will level the playing field. Your St. Louis injury lawyer will handle the obstacles put in your way by the insurance company, so you can focus on your recovery.
Proving Liability
A successful St. Louis personal injury lawsuit hinges on whether you can prove liability in court. You will need evidence in the form of accident reports, witness testimony, and other information to support your claim. Personal injury lawyers are skilled at collecting and presenting the evidence needed to prove liability that can give your case the best chance of succeeding.
Maximizing Your Claim
Insurance companies increase their profits by minimizing how much they pay out on claims. Therefore, the first offer the insurance company makes to settle your injury claim is likely to be less than what you are entitled to for all of your losses, especially if the accident resulted in costs that exceed policy limits.
What's more, personal injury claims are often difficult to value, which could put you at an even greater disadvantage. Nevertheless, you will need a fair settlement to take away some of the financial stress and help you move on from your accident with confidence.
Your medical bills, missed time from work, and other losses can add up quickly. In addition, if you are unable to go back to your job, a loss of future income or earning capacity may need to be factored into the value of your claim.
An experienced personal injury attorney can maximize your claim by ensuring that all of your losses are accounted for and that you are treated fairly by the liable insurance company, even if the damages exceed policy limits. Studies show that personal injury claimants who are represented by an attorney frequently recover as much as three times more compensation than those who go it alone.
What Damages Available in St. Louis Personal Injury Claims?
A successful St. Louis personal injury claim can help you recover compensation for damages such as:
Medical expenses
Future medical expenses if you require further treatment for your injury
Lost income
Future lost income and diminished earning capacity if you've been disabled due to your injury
Pain and suffering
Any other applicable non-economic damages such as disfigurement compensation, emotional trauma, or PTSD
While financial compensation can't erase pain and suffering or address other non-economic damages, it is the civil court's only way of redressing a wrong caused to one party by another.
What to Do After Suffering a St. Louis Personal Injury
The immediate aftermath of an injury is painful and traumatic. If you've suffered severe injuries you may be able to do little other than remain in place and wait for the help of emergency services. However, if you are able to safely move about and use your cell phone, it can become your greatest tool. If you are too injured to move without causing further harm, you can also hand your phone to an uninjured person to use for you to do the following:
Collect the contact information of the party at fault such as another driver, a property owner, or a medical provider who was negligent
Collect the contact information of any eyewitnesses
Take photos of the accident scene including anything relevant to the cause of your injury
Take photos of any visible injuries
Then, ask officials to write out a police report, accident report, or incident report depending on the type of injury suffered. Seek immediate medical treatment and ask for a complete evaluation with a detailed medical report including your prognosis and the doctor's treatment recommendations. Then do the following:
Save copies of your medical bills
Don't post on social media until after your claim settles
Call the attorneys at Miller & Hine for a free consultation
After you have an attorney, direct all communications with insurance company representatives to your attorney.
What is Negligence in a St. Louis Personal Injury Case?
At its most basic, negligence is a failure to act how a reasonable person would under the same circumstances. A person may be held liable to compensate you for your injuries and losses if you can prove that he or she was negligent, and that their negligence resulted in your injuries and losses.
In order to prove negligence on the part of the defendant, you need to be able to show:
The defendant owed you a duty of care
The defendant breached that duty of care
The alleged defendant's breach caused you to be injured
You suffered actual damages as a result of the alleged defendant's actions
Negligence is not always easy to prove, and it is often up to a jury to decide if a person's actions were negligent. Two important questions that must be answered in every personal injury claim are:
Did the alleged wrongdoer have a duty to take steps to ensure your safety and prevent you from being harmed?
Did the alleged wrongdoer do what a reasonable person would have done under the same circumstances?
It is your personal injury lawyer's job to convince an insurance company or a jury that the person who caused you harm was negligent in their actions, and therefore, liable to compensate you for the injuries and losses you suffered as a result.
Will I Have to Go to Court for My Personal Injury Claim?
The vast majority of St. Louis personal injury claims settle out of court through an attorney's negotiations with the insurance company of the liable party, whether it's a car insurance policy, property insurance for slip-and-fall accidents, or medical malpractice insurance. After an investigation and discovery process, your attorney will have the evidence needed to make a compelling claim for your full compensation. Only when an insurance company uses bad faith practices or refuses to offer an acceptable settlement does the case proceed to a lawsuit in court. Over 95% of personal injury claims settle without the injury victim ever stepping foot in a courtroom, however, your St. Louis personal injury attorney from Miller & Hine is more than ready to defend your rights in court if required to secure your compensation.
Why Choose Miller & Hine to Protect Your Legal Rights After an Accident in St. Louis
Entering talks with the at-fault party's insurer or building a case to present in court takes time, substantial effort, and an in-depth understanding of personal injury law. Navigating the complex legal processes for pursuing financial recovery can be difficult, especially when you are healing from your injuries or dealing with the loss of a loved one.
When you retain the services of our personal injury lawyers in St. Louis, you will have an advocate on your side taking care of the details of your case. Additionally, because we work as a team, you will benefit from the various perspectives and insights of each of our attorneys.
Recognizing how the outcome of your case can affect your future, we will maintain consistent communication with you, allowing you to stay updated on the status of your case. We are also available to our clients 24/7, which means that when you have a question or concern about your personal injury claim, a member of our team will be ready to provide a response.
Our St. Louis Personal Injury Attorneys Specializes in these Cases and More
A St. Louis personal injury attorney from our firm can assist through every stage of your case, delivering compassionate guidance through the claims or lawsuit process. Backed by over 50 years of combined experience and a thorough understanding of Missouri law, we are confident in our ability to provide the legal counsel you need.
Statute of Limitations for a Missouri Personal Injury Case
The statute of limitations establishes how long a plaintiff has to file a court case following a personal injury. In Missouri, you must bring a lawsuit within 5 years. Failing to do so can result in the court denying your case and losing your opportunity to pursue compensation.
Note that claims involving a government agency or employee have a 90-day statute of limitations.
If you were injured in an accident caused by someone else, seek assistance from a personal injury lawyer in St. Louis as soon as possible. Waiting to get started could have adverse implications for your case. At Miller & Hine, our team is here to help take legal action.
Comparative (Shared) Fault and Damages
Missouri personal injury law follow a shared fault, or comparative fault, rule. This doctrine establishes that if an injured plaintiff is partly at fault for the incident, their compensation could be reduced by an amount equal to their percentage of fault. For example, suppose a person is warranted $10,000 in total damages following an accident. However, they are also found to be 10% responsible. The $10,000 award is decreased by 10%, leaving the individual with a $9,000 settlement.
How Much Does a St. Louis Personal Injury Attorney Cost?
At Miller & Hine Attorneys at Law, we charge no upfront fees but work instead on a contingency-fee basis. This means we only get paid if we secure a settlement or court award for your injury compensation. Then we take a small percentage to cover attorney fees. This gives your injury lawyer freedom to advance money to cover court costs if the case becomes a court lawsuit or to hire expert witnesses to testify in your case or reconstruct your accident. In the event that we don't win your case, you pay us nothing.
Contact a St. Louis Personal Injury Lawyer for Help Pursuing Compensation | Free Consultations
Having an experienced St. Louis personal injury lawyer on your side can increase the chances of seeking a favorable outcome in your case. At Miller & Hine law firm, our injury lawyers know how to approach each case to negotiate a fair and just amount of compensation. We deliver personalized service and will work one-on-one with you to get a full picture of the incident and your needs and goals. Taking the time to understand what you are going through, we will tailor our legal strategy for your specific situation and will be sure to answer your questions and address your concerns.
With our team, injury victims will receive aggressive representation for any cases in the St. Louis area. Whether we can pursue compensation through a negotiated settlement or by taking your case to a jury trial, we will work diligently to protect your rights and future.
If you or a loved one has been injured in an accident caused by someone else, please call us at (314) 413-2053 or contact us online to set up a free case evaluation. One of our St. Louis personal injury attorneys will listen to the details of your case and discuss paths forward.
Areas Served

We serve all of St Louis County, including:
Central West End, Soulard, Lafayette Square, Downtown, The Hill, Benton Park, Old North, Tower Grove South, Shaw, St. Louis Hills, Skinker DeBaliviere, The Ville, Compton Heights, Forest Park Southeast, Carondelet, Lindenwood Park, Southwest Garden, Tower Grove East, Grand Center, Jeff-Vander-Lou, Hi-Pointe, Franz Park, St. Louis Place, Downtown West, Bevo Mill, Gravois Park, Benton Park West, Botanical Heights, DeBaliviere Place, Clayton-Tamm, Princeton Heights, McKinley Heights, The Gate District, Greater Ville, Holly Hills, Northampton, Wydown Skinker, Ellendale, Clifton Heights, The Southampton, Marine Villa, Walnut Park East, Walnut Park West, Wells-Goodfellow, Kings Oak, Carr Square, North Riverfront, LaSalle Park, Fox Park